Created by Charles Campbell and Steve Epley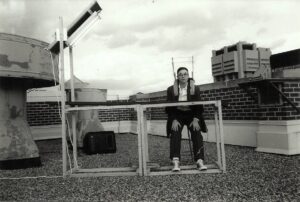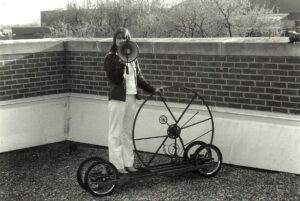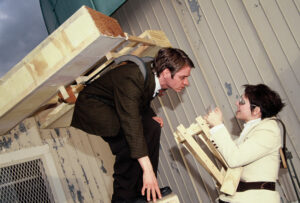 Commissioned by the Weisman Art Museum as part of their Public Art On Campus program, You Are Here was a site-specific performance at the Tate Lab of Physics created by Charles Campbell and architect Steve Epley in collaboration with the Astronomy Department at the University of Minnesota. It was staged on the roof of the Astronomy Department and in the adjoining stellar observatory.
The piece responded directly to the site and drew from it in both the development of the work and in the performance. The impetus behind this project was to draw out some of the aspects of a place that are normally invisible, ephemeral, private or intangible. The performance was an effort – not to convey the intricacies of astronomical research or discoveries – but to construct circumstances out of which the audience could create their own, parallel experiences of this world.
---
Other Works