Created by Charles Campbell & Sean Kelley-Pegg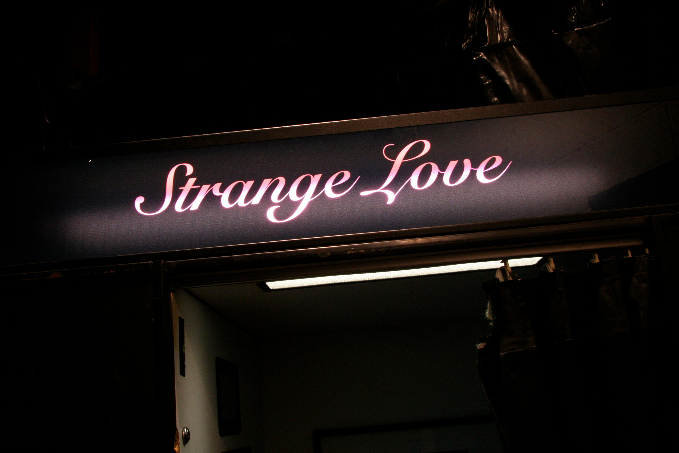 In September and October 2007 Skewed Visions presented Strange Love (device/performance) a two-part site-specific performance and event exploring contemporary and historical cultures of fear by re-animating Stanley Kubrick's Cold War satire Dr. Strangelove, Or How I Learned to Stop Worrying and Love the Bomb. Charles Campbell and Sean Kelley-Pegg took Kubrick's classic film as a starting point for two explorations of our contemporary culture of fear in both installation (device — Kelley-Pegg) and multidisciplinary show (performance — Campbell).
The production was awarded "Outstanding Experimental Theater Work of 2007" by the Minneapolis Star Tribune. City Pages awarded the production "Standout Set/Design."
Some reviews of the production:
City Pages said "captivatingly unhinged" here.
Star Tribune called it "a deliciously weird evening" here.
tcdailyplanet.net said "horror and madness are afoot" here.
mnartists.org reviewed the production. Read it here.
Lavender Magazine gave background. Read the article here.
Minnesota Public Radio featured the performance. Transcript here. RealPlayer required for streaming audio.
---
Other Works