Created by Charles Campbell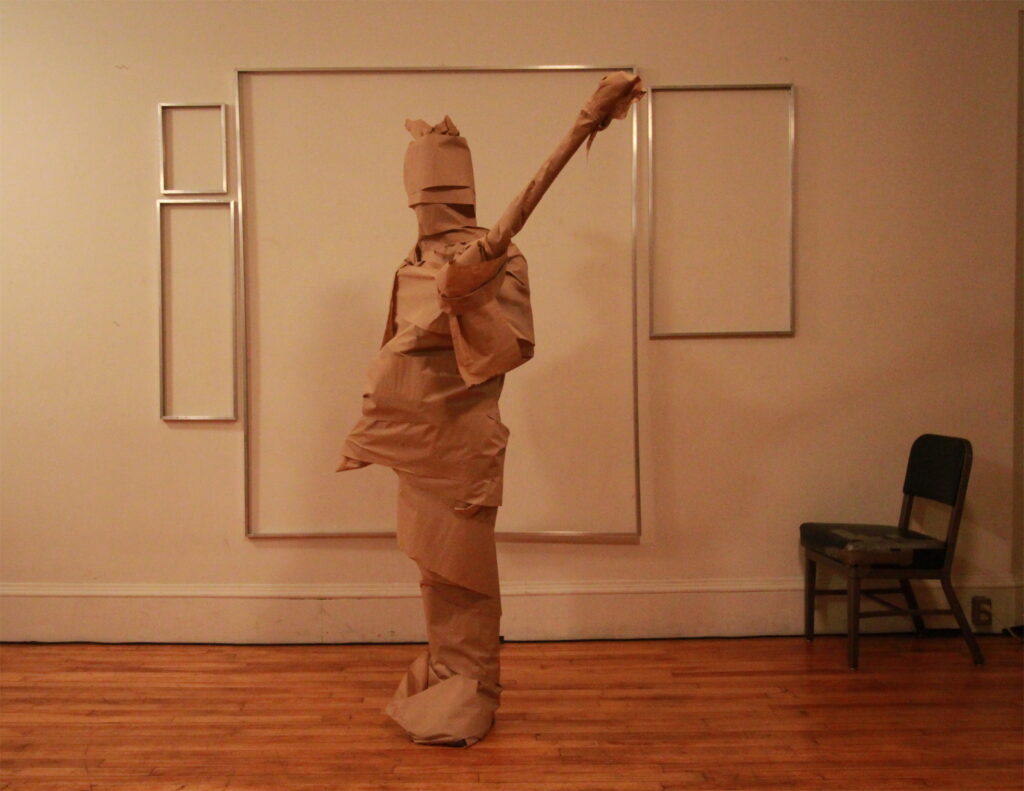 Losing Kantor
played for 8 performances
between October 7 and 22, 2016
at Fresh Oysters Performance Research
Tadeusz Kantor was an influential and uncompromisingly radical visual artist and theater-maker born in Poland in 1925. His drawings, paintings, objects, writings, theories, and performances continue to influence many artists internationally, and were always a personal response to the time and place in which he lived. Kantor was celebrated around on his centenary in 2015. Here in Minneapolis, his thinking has been one of the major influences on the work of Skewed Visions since our formation 20 years ago.
Created by Charles Campbell in collaboration with Annie Enneking, Megan Mayer, and Billy Mullaney, this performance was an execution and a remembrance. Losing Kantor plays with the legacy of radical images in Kantor's work through the structuring of absence of Édouard Manet's politically charged painting The Execution of Maximilian (1868).
Too provocative to be exhibited while he was alive, Manet's painting was cut apart and sold in pieces to different owners. After Manet's death, Edgar Degas sought out and reunited the fragments, leaving gaps where the original canvas remained missing. You can read a little more about this painting, and see a reproduction of it here. Read more about its politically charged subject matter here.
---
Other Works