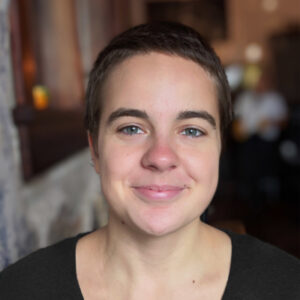 #1 Hit Broadway Musical by Kenzi Allen. An exploration of the expectations and realities of life as a graduate of a performing arts program. A snapshot inside the mind of an artist in their early 20s battling questions like, Who am I as an artist? What is my life? All while finding comforted in childhood obsessions and performance crutches. Kenzi Allen is a theatre artist in the Twin Cities interested in devised physical theatre and experimental performance. Local theatre credits include pieces by Sam Johns and George McConnell, Eric Larson, Justin Spooner and Peter Rusk, The Guthrie Theatre, The Childrens Theatre, Walking Shadow, Four Humors, and Theatre Novi Most. Kenzi is a graduate of the B.A. Performance Creation program from The University of Minnesota with training from The Gaiety School: The National Theatre School of Ireland, and DellArte International School of Physical Theatre.
---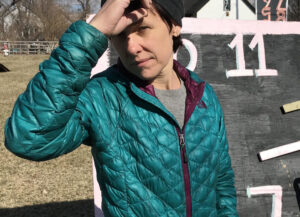 Striving to Surpass by Jennifer Arave. This work started out as a challenge to myself to set a improvisation score and keep with the intension of the score. As I was reading Gravity, by Steve Paxton one morning, he posited that he was always improvising. I asked myself, "Am I? And when am I not? I laughed at the thought that I seem to be improvise the least in mind and body, when I am dancing. This piece seeks to address this. Arave is a dancer, choreographer, a community initiator of somatic experiences, and conceptualizes and facilitates community collaborations. She believes that collaborative art-making (including movement), is a viable modality for cultivating empathy and connection within community and creating systemic change through action and stories. Arave is solidly invested both financially and ecologically in her home and neighborhood of Northeast, Mpls. Arave has study extensively with Lisa Nelson (Tuning Scores), Steve Paxton (Creator of Contact Improvisation), Stephanie Skura (Open Source Forms),Kristin Van Loon and Arwen Wilder (Hijack). And has performed at the Walker Art Center in Hijack and BodyCartography, She created work for the Walker Art Center through the Momentum New Works series (2013).
---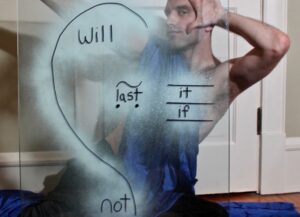 will it last if not by Scott Stafford. This piece was a journey through the sacred on the wings of a BPM. Ecstatic tenderness, disco poetry — a State of Grace bogo deal.
Scott Stafford is a native of Detroit, MI, earning his BA from Michigan State University. He enjoys life as a performer, teaching artist, and qigong enthusiast — having had the pleasure of presenting and performing work nationally and internationally. He is interested in expression — as a form of softness, hardness, transcendence, radical oops-ing, and transcending again.