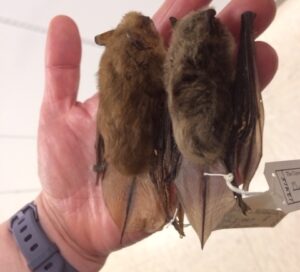 Sitting Among the Stars (excerpt) In the last six months I have been researching – little brown bats, moose and other species that aren't doing so well in the State of Minnesota. This work has been thru the Bell Museum: Resident Artist Research Program. I have met with driven scientific researchers, seen slides of moose brains, learned about flesh eating beetles, learned about transmitters sending info to satellites to text folks on a DNR crew when a moose was down, and heard about developing fungus in petri dishes in refrigerators. I am beginning to translate all of this research into performance with collaborators: Erik Ehn – Playwright, Molly Van Avery – Director, Jim Parker – Musician.  Learn about these incredible animals and plants and the challenges they currently face. Watch as taxidermy comes to life through this radical fable about climate change, habitat loss, environmental shifts, and alien invaders. What is wildness? How is our Minnesota landscape shifting? How can we be present with all this change and loss? How can we wake to the shared needs of this ecosystem?
Alison Heimstead is a director of puppet performance – ranging from large spectacles to intimate performances. Her performance work has been seen at: La MaMa, St Ann's Warehouse, The Velaslavassay Panorama, Great Small Works Toy-Theater Festival, Kohler Art Center (With Nana Projects), Museum of Jurassic Technology, Midtown Greenway – Railway Corridor, Opening Ceremony for LACMA's Broad Contemporary Art Museum and many others locations. She is one of the founding members of Barebones Productions. She works at In the Heart of the Beast Puppet and Mask Theatre supporting the creation of new puppet performance: 7 years mentoring emerging artists to create new work thru Puppet Lab, and curating Ta Da! – Saturday Matinee season of 10 family friendly puppet shows annually. She carries an MFA from CalArts in Puppetry and Theater Design.  She has studied puppetry with: Janie Geiser, Dan Hurlin, Paul Zaloom, Bread and Puppet Theater and Sandy Spieler.
---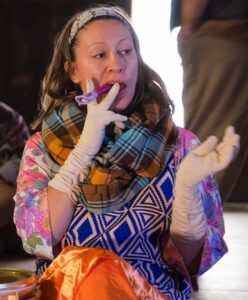 PUMPS Erin Search-Wells of SuperGroup will delve into the private life of a wealthy fashionista as she grapples with being a wealthy fashionista. Right now. Inspired by makeup tutorials and live diary-writing, this solo performance includes improvisation and ill-fitting clothes.
Erin Search-Wells usually creates and performs as one-third of SuperGroup, and has presented work at the Red Eye Theater, Walker Art Center, Southern, Public Functionary, Bedlam, and Bryant Lake Bowl. SuperGroup has also toured to NYC, Philadelphia, San Francisco and Seattle, and were 2017 McKnight Choreographer Fellows. Erin's last solo was in Choreographer's Evening at the Walker.
---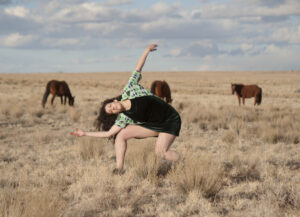 Palette/Platelet A new work by Anat Shinar. Anat Shinar is a Minneapolis-based contemporary performance and visual artist, curator, writer, and educator, and a member of Fresh Oysters Performance Research collective. She graduated from the University of Minnesota with a BFA in Dance and a BA in Visual Arts, and completed her Master's degree in Arts and Cultural Leadership, also at the UMN. Her choreography has been presented at the Red Eye Theater, Southern Theater, The Soap Factory, SooVAC, Bryant-Lake Bowl, and Ritz Theater. She teaches at Young Dance, working with people of all ages and abilities.