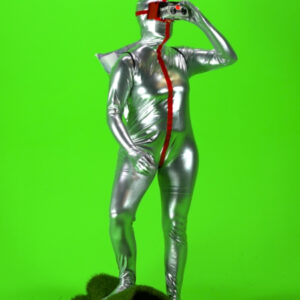 Directed and performed by Zoe Cinel
Web Designer and tech operator: Jaffa Aharonov
Earth Odyssey (You Are Still Here) is a participatory, multimedia performance and an ongoing exploration of global phenomena such as immigration, tourism and cross-cultural communication. Earth Odyssey follows the fragmented journey of a "non-resident alien" trying to navigate a new context, cultural identity and the weight of memory.
Zoe Cinel grew up in Florence, Italy. She moved to Minneapolis in 2015. Zoe sees art as a platform for cross-cultural dialogue: space is privilege that needs to be shared. Through art and social engagement, she found her community in the Twin Cities: she is a member of the Carry On Homes Family, The Mirror Lab and an MFA alumnus at the Minneapolis College of Art and Design. Her practice is distributed across disciplines. She has exhibited, choreographed and performed locally and internationally in venues such the Minneapolis Institute of the Arts, the Rochester Art Center and the Festival della Creatività (Florence, Italy).
---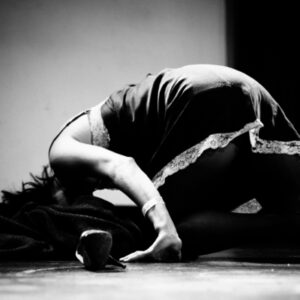 In March, 2019, Terry performed in a piece titled They Are Waiting for You by Laure Prouvost, Sam Belinfante and Pierre Droulers in Brussels. She is now attempting a conversation with it.
Terry Hempfling is a movement-based interdisciplinary artist. Her work has been presented in New York, Minneapolis, San Francisco and Yellow Springs, OH. She is currently an Artist in Residence at the Weisman Art Museum with collaborator Rachel Jendrzejewski; past residencies include Lighthouse Works and Shandaken Project: Storm King. In addition to her art and dance practices, Terry works as a freelance videographer and disc jockey. Terry studied aerial acrobatics at Circus Center in San Francisco. BA Dance and Theater, Antioch College.
---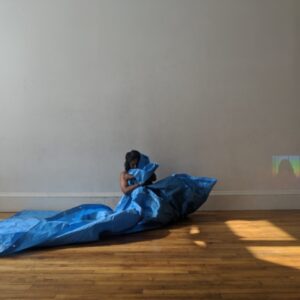 Blue and Brown is an intimate exploration with film/video, tarp, and soil. Chitra will journey with you through body, spirit and presence. Come be with her for a while.
Chitra Vairavan is a contemporary Indian dancer and choreographer of Tamil/South Indian-American descent. Her embodied practice and experimental process is rooted in deep listening, freedoms, poetry, vulnerability and ancestral memory.  Vairavan has been creating, dancing and witnessing in the Twin Cities for over fifteen years. www.chitravairavan.com. Talk to her and she will likely share more.
Gratitude to all the loves who witnessed and contributed to the process and to my Atha and Appachi for their precious gift of digitized film reel.