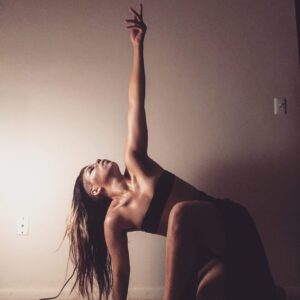 Born January 5th, 2017, Magic Dyke is an explosion of gender fluidity bound to captivate and stir the minds of all who gaze in awe. Exploring realms of masculinity, feminity, boy, girl, and everything in between Magic works to redefine what it is to be a creature of this strange world. While Drag plays a big part in their journey of discovery, in the muggle world they go by the name of Morgan Veldhuizen. Morgan is a Point Park University graduate with a Bachelors of Arts in Dance and a concentration in Modern; they are currently dancing for Minneapolis based modern dance company Alternative Motion Project. The year prior they were dancing for ChoreoNova (Pittsburgh, PA) and traveling back and forth to New York for dance film. Some of Morgan's favorite credits include: "Module" with Sidra Bell Dance New York, "The Dirty Ball" with Attack Theatre (Pittsburgh) "Hubbard Street: Fatum Inflictum" Terence Marling, and "Side Street Walk" Raphael Xavier (Point Park University). Currently, Morgan is dancing under Judith Howard and would like to thank Judith for her earthly wisdom and provocative mind! Last, Magic would like to thank her parents, Mark and Tamara Veldhuizen, for being the most honest and hardworking people she knows; they will always be her role models. Paper vs. Rock This piece is all about provocation, suspense, and revenge; the need for justice when you've been outsmarted by an unlikely enemy. In the childhood game "Rock, Paper, Scissors" two playmates take their best bet on a move while trying to guess what their opponent is going to do next. Sounding familiar? When we flirt, interview, make new friends, when we see an old friend from a chapter of our lives we've already closed — we are strategic. We win some, we lose some, we stack the cards to our advantage, and none of us like to lose.
---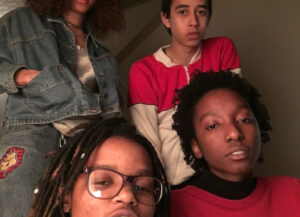 Yonci Jameson is a musician, poet and budding community organizer. Yonci has been trained in the art of West African drum and dance since 8 years old. Yonci entered into the world of jazz on bass clarinet in 2012, and briefly slammed poetry in 2015. Yonci continues to explore ontology through live music, wordsmithing and various performing arts. resilience explores the social expectations, the struggle with introversion and stagnancy, the expression of lived experiences, gender and spirituality through a musical-metaphysical lens. Performers respectively identify as young, black, queer and/or trans, none with precedence over the other.
---
Amal Rogers is a Somali/American dance artist and community educator who uses art as a means for personal, social and political transformation. She holds a Masters degree in dance from Mills College, is a certified bodyworker, and acts as an editor and as the Community Outreach Director for the online publication Art For Ourselves. Amal makes performance experiments to positively define her identity. She works with bought, found, and self-made objects to create environments where she is control. She has presented work at Going Dutch Festival and Saki Records in Chicago, 9×22 Dance Lab in Minneapolis, University of Helsinki in Finland, the Mills College Art Museum and Lisser Theater in Oakland, CA, and the Black Box Theater in Sarasota, FL. Amal is on the teaching roster of the Cowles Center for Dance and the Performing Arts and the East Side Art Center. This Spring she is developing a solo work as part of Isolated Acts with Red Eye Theater. Willness explores list making, remaking, and crossing things off of lists as a proxy for wellness.